Why partner with Lesslie?
Your accountant and banker, made digital. Lesslie combines your company's banking, finances and accounting, so you can make better decisions faster. We source data from your bank, business system and tax authorities to make finance as easy as it should be.
Financial data
Get easy access to bank data, tax accounts, corporate cards and e-commerce wallets.
Payment services
Domestic and cross-border payments made simple with automated payment flows.
Automated accounting
Quality assurance, checks and controls.
Multi-currency accounts
Process Scandinavian, European and global currencies.
Licensed Payment Institution
Lesslie is regulated by Sweden's financial supervisory authority (Finansinspektionen).
Unique system integrations
Integrate with public and private APIs, EDIs and bespoke solutions.
Benefits for accounting firms
Rely on Lesslie to aggregate your portfolio and understand your clients' bank holdings, tax accounts and the status of their ERPs. It's a smarter way to get an overview of your customers and to find any accounting anomalies quickly and easily.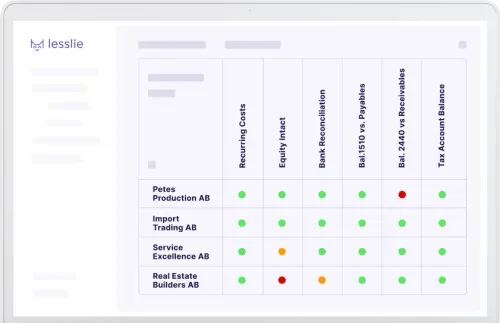 DFO services accounting tool
Let Lesslie do the hard work for you like gathering data and performing accounting and audit checks. We'll help your accounting firm become more efficient, so you can focus on what you do best: delivering top-quality work for your clients.
Automated payments & reconciliation
Continuous synchronization of client bank accounts, tax accounts and bookkeeping. Automate your clients' payments on an aggregate level for seamless reconciliation.
Accounting health & automated checks
Access all your clients in one view and check their accounting health. You can also get automated checks and power-of-attorney management.
Banking by accountants
We'll keep watch over your clients' financials and accounts. That means you can focus on guiding them to the best products and services, while we get on with the rest.
Businesses in partnership with Lesslie
Together, we aim to create a smarter future for our customers.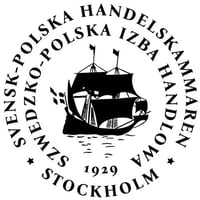 Learn how much you can save with Lesslie
We save SEK 100,000 annually for out customers through better exchange rates and less administration with automated book-keeping.